MetaTrader 5 Trading Platform
The best application for trading Stocks, Futures and Currencies MetaTrader 5
MetaTrader 5 is a multi-asset platform that allows trading Stocks, Futures and Currencies. It offers superior tools for comprehensive price analysis, use of algorithmic trading applications (trading robots, Expert Advisor) and copy trading. Flexible trading system
MetaTrader 5 delivers a powerful trading system with the Market Depth and a system of separate accounting of orders and trades. It supports both order accounting systems: the traditional netting system and the hedging option system. Four order execution modes are available to meet various trading objectives: Instant, Request, Market and Exchange execution. The platform supports all types of trade order , including market, pending and stop orders, as well as trailing stop Algorithmic Trading
One of the most impressing features of your MetaTrader 5 is Algorithmic Trading. This feature implies automated trading using specialized applications - trading robots (Expert Advisors). The robots operate without the participation of the trader - they can analyze quotes and perform trading operations following an underlying algorithm. Professional technical analysis
The platform represents the all-in-one concept and offers impressive analytical tools. It allows opening up to 100 charts of currency and stock quotes at a time. The 21 timeframes available enable comprehensive detailed analysis of all minor price movements. More than 80 technical indicators and analytical tools , including graphic objects, provide detailed analysis of quote dynamics. Trading applications
Thousands of trading robots and technical indicators are available in the built-in Market of Trading Apps. Every product has a free trial version which you can test before deciding to pay for the full application version. All purchased applications are ready for immediate use. Our Market is open 24/7, supports all popular payment methods, and ensures protection of all transactions.

Introduction to the MetaTrader 5 Trading Platform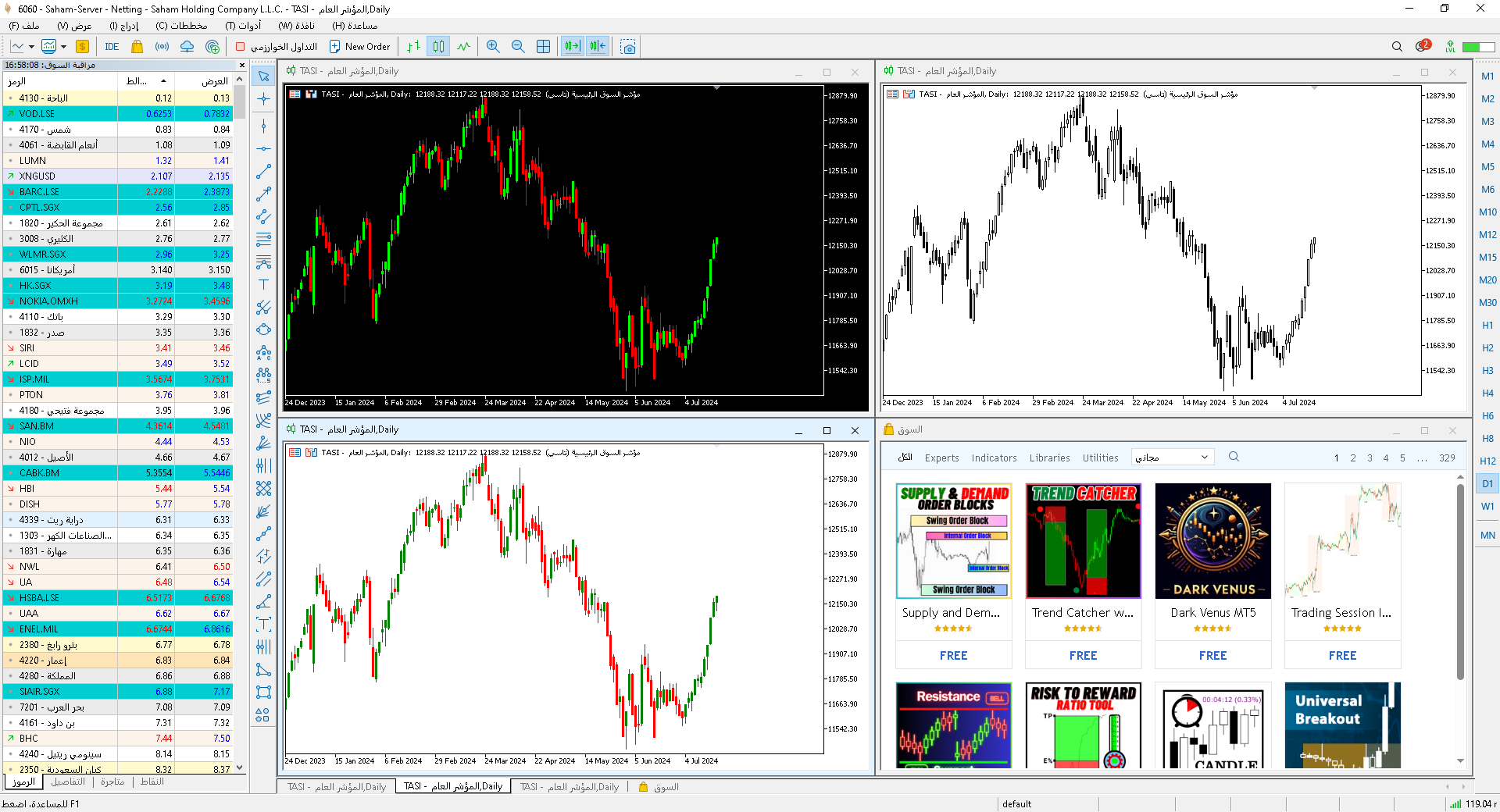 20 November 2020
The awards provide further evidence that MetaTrader 5 continues to maintain its leading position across the multi-asset trading industry, offering universal solutions for brokers and retail investors. Votes from industry professionals recognize the platform's exceptional ability to provide significantly expanded trading possibilities across a variety of asset classes, including Forex, ETF, Futures, Stocks and Commodities.